Russia plans to build a naval base on Sudan's Red Sea coast to resupply its fleet, according to a draft agreement with Khartoum signed by Russian Prime Minister Mikhail Mishustin.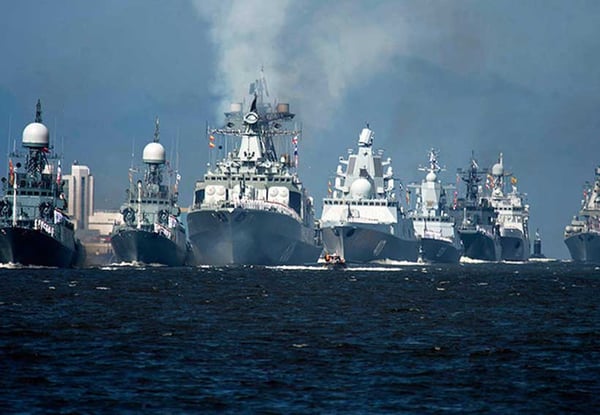 The planned deal, published on the Russian government's website, outlines a "logistical support center" to be set up in Sudan where "repairs and resupply operations and rest for crew members" can take place. Diplomatic immunity will be enjoyed by all Russian workers whose numbers could also be raised. Under the proposed deal, Sudan will supply Russia with land for a term of 25 years, renewable for a period of 10 years, without any monetary compensation. Russia will be given the freedom to import the weapons and military supplies required to run its base from Sudanese airports and ports without inspection of the cargo by the local authorities. The state-controlled TASS news agency stated that the new facility would make it easier for the Russian navy to work in the Indian Ocean. Russia is also expected to reinforce its latest African facility with sophisticated surface-to-air missile systems, helping it to establish a no-fly zone. Russia has a similar facility in the Syrian port of Tartus, where it already maintains an airbase.
For 20 years, Russia has been the largest supplier of arms and military equipment to the Sudanese armed forces. It is estimated that during this period it has provided Sudan with weapons worth about US$1 billion, which is a significant amount for sub-Saharan Africa. Russian military instructors and advisers have also been operating there for 20 years, and the Sudanese forces' officer classes are being trained in the Russian Federation. Since at least 2018, the private military company Wagner, owned by businessman Yevgeni Prigozhin, who is close to Putin, has had a presence in Sudan. The company protects the gold deposits exploited by Prigozhin's companies (M Invest and its subsidiary Meroe Gold Co. Ltd., which were put under US sanctions in July 2020). In 2019 both countries signed an agreement on military cooperation and an agreement to establish a permanent representation of the Russian armed forces in Sudan.
Before the occupation of Crimea, Kremlin's interest in Africa was not significant. But the economic sanctions imposed, prompted Moscow to go further internationally for alliances and economic opportunities. For example, Moscow has a more active presence in Syria as part of this strategy. Russia is keen to expand its presence in Africa, a region of 54 member states of the United Nations, abundant natural resources, and potential market for Russian-made military equipment. Moscow's Sudan initiative should, thus, be understood as part of a larger Russian government agenda to reassert its authority in the MENA region as a counterweight to NATO and the United States. Russian naval efforts are further crowding a congested maritime arena—neighboring Djibouti, the US, Japan, China, France, and Italy all already have a military presence in these waters. The Russia-Africa Summit (23-24 October 2019) held in Sochi, Russia, indicates how, in recent years, Russia has pivoted towards Africa, offering energy and infrastructure, as well as arms deals. The result of this strategic pivot is, advantageous for Moscow.
Source: ModernDiplomacy