Brazil's Companhia Siderúrgica Nacional had its iron ore and the container port terminals operations halted on April 16th after local authority levied a fine against the company for alleged "various environmental irregularities."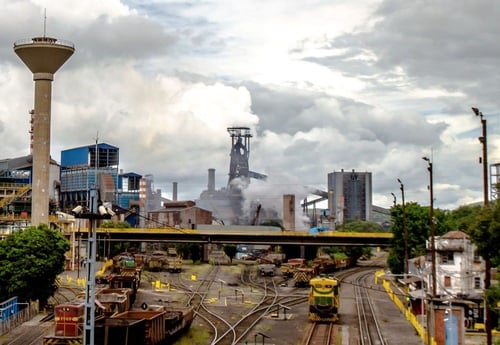 The city of Itaguai fined CSN and its mining subsidiary for allegedly dumping industrial waste created during the production of iron ore indirectly into the ocean without adequate monitoring.
Moreover, the city said CSN operated with an environmental license that expired nine years ago.
The company said in a statement that "all environmental licenses for their port operations in Itaguaí are in force and that they operate under the best environmental practices."
CSN operates two terminals at the Port of Itaguaí, in Rio de Janeiro: the bulk solids terminal (Tecar) and the container terminal (Sepetiba Tecon). Tecar has the capacity to export 45 million mt/year of iron ore and it is where coke and coal used in the steelmaking process arrive. Sepetiba Tecon is a load hub port, the largest container terminal in Rio de Janeiro and one of the largest in Brazil in its segment.
CSN, through its subsidiary CSN Mineração, is Brazil's second-largest iron ore exporter after Vale.
According to CSN, its advisors are currently taking notice of the alleged infractions "and taking all necessary measures to maintain the operations."
It's yet unknown how long the port closure may last and how much it will impact its export and import volumes.
Source: Platts