Reporting indicates that the Panama flagged MV EVER GIVEN (IMO 9811000) has run aground within the Suez Canal causing a temporary blockage of both the northbound and southbound waterways.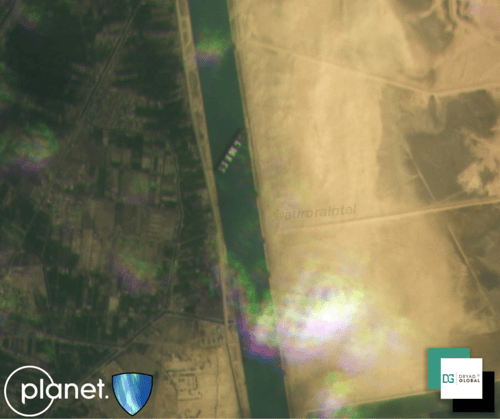 Within all areas of risk, static vessels significantly increase the opportunity for would be threat actors. With the temporary blockage of the Suez Canal and an inevitable build-up of congestion there is assessed to be an increased potential for HEIGHTENED risk to vessels within the lower Red Sea and Gulf of Aden. The primary risk within the area remains specific to those vessels connected Saudi Arabia, US, Israel, Indonesia and Iran; however, all vessels should consider adopting a heightened posture of alertness if forced to remain static within the Red Sea, or Gulf of Aden.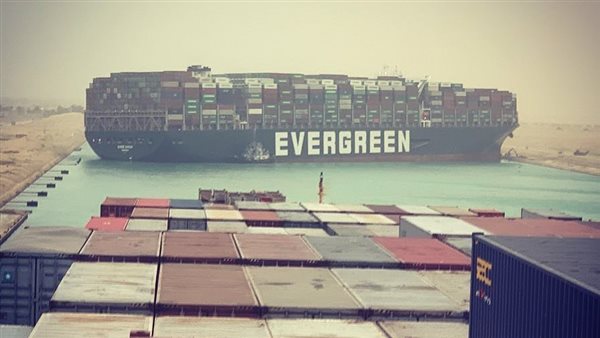 The wider Red Sea and Bab-El-Mandeb Strait continues to be an area of geopolitical tension within the region, in part due to its function as a 'chokepoint' or commercial vessels transiting the region. Broader regional themes within the last 24 months, which have been shaped by declining relations between Saudi Arabia/US/Israel and Iran, have contextualised the potential threat within the area, as well as ongoing conflict between Yemeni and Houthi rebel forces.
Houthi rebels are known to utilise a number of methods within the strait, including the deployment of remote-controlled waterborne improvised explosive devices (RC-WBIEDs) and anti-ship cruise missiles (ASCMs). In addition a number of groups are known to have deployed a range of sea mines throughout the coastal area.
Iranian activity within the strait and Southern Red Sea is primarily orchestrated through the use of proxies, and Houthi rebels who are currently engaged in a longstanding civil war in Yemen are the primary means through which IRGC exerts its power in this area.
Water-Borne Improvised Explosive Devices (WBIED) have also played a role in previous attack patterns of Houthi units within the strait with particular focus on the Saudi ports Jizan and Shuquaiq due to their proximity to Saudi Yemen border as well as the Yemeni Port of Salif. In December 2020 an attack on a vessel at the Port of Jeddah indicated an ability of threat actors to conduct such attacks significantly beyond their normal area of operations. On 16th March 21 the Arab coalition in Yemen stated that they had destroyed a WBIED in the vicinity of the Yemeni Port of Salif.
Previous activity by Houthi rebels has also involved the targeting of Saudi flagged vessels in transit via the use of rockets often launched within the vicinity of the Hanish Islands. Incidents within the Red Sea and Bab al Mandab are almost exclusively related to geo-political narratives and it remains highly irregular for vessels un connected to the wider geo-political narrative to be targeted.
A threat of naval mines has been reported in coastal waters between Midi, Yemen and Jizan, Saudi Arabia. The threat has previously been located in the area bounded by: (A) 16-45.6N 042-15.7E; (B) 15-41.5N 042-39.4E; (C) 15-54.0N 043-02E; (D) 16-58N 042-35.1E, however may also extend beyond this area.
The risk to vessels within the BaM from acts of maritime crime and piracy remains LOW. Suspicious approaches remain common, and reporting of such incidents increased significantly since 2020, however with a notable absence of any incidents with definitive piratical intent.
It is assessed that due to the concentration of commercial traffic and local fishing there is a very high false alarm rate. Smuggling and migration are common within this area with the economic and security situation within Yemen directly contributing to a significant increase in both. Particular concentrations of illicit trade and migratory traffic has been reported within the Yemen port of Jazan and the Eritrean coastline and within the upper Red Sea in the vicinity of Jeddah and Port Sudan. Migratory traffic has increased as a result of the recent conflict in Ethiopia where 20,000 refuges are known to have crossed into Sudan. Many of which seek to transit North East towards Saudi Arabia via a Red Sea crossing. Vessels transiting the Red Sea should be mindful of the potential for interaction with Migrant traffic and maintain awareness that migrant vessels are often unlit and very poorly maintained and can correspondingly increase the false alarm rate.