The onset of the Covid-19 pandemic in March 2020 created unprecedented chaos and challenges for super yacht owners and operators.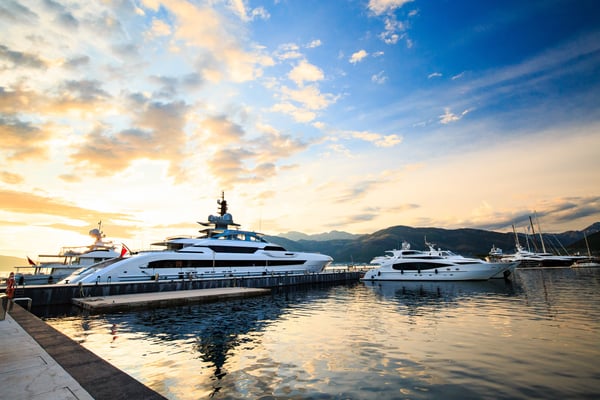 For much of the year, many countries remained closed to vessels. Cruising into 2021 the uncertainty continues. The impact of the emergence and subsequent spread of several Covid-19 variants that are more transmissible and render some vaccines less effective on cruising restrictions is as yet unknown. Although, vaccination programmes across the globe are picking up speed there still remains a degree of uncertainty as to whether we'll see smoother sailing for yacht owners and operators later in the year.
What is certain however, is that pre-departure preparation and planning is more important than ever.
Vessels should anticipate and prepare for the eventuality of different rules on arrival to those expected. These could include additional bio-security protocols, including testing and quarantine as well as the unforeseen closure of ports of entry or maritime borders.
Each month, Dryad Global publishes and distributes a Pegasus Serve Global Security Summary to its superyacht clients. Our detailed overview of maritime security risks for each region and country includes:
Most recent incidents,

Analysis of longer-term trends,

7 regional overviews,

Detailed risk profiles for 35 countries, and

The latest COVID-19 restriction news and bio-security protocols.
Alongside maritime threat analysis, we provide detailed analysis of risks ashore for each country. Within the risk analysis, specific operational and security recommendations for each region and country are included to give clients peace of mind, even when operating in high risk areas.
Caribbean & South America
In the Caribbean and South America, countries are increasingly opening to yachts and have bio-security measures in place for arriving vessels, although some are still shuffling rules and tweaking procedures. Arrival protocols vary in some countries dependent on whether vessels have arrived from within the CARICOM travel bubble, while others favour vessels of certain flag nations. In some countries, such as the Dominican Republic, yachts can still enter with no COVID-19 testing required. Belize opened its maritime borders in February and there are now biosecurity and protocols in place for arriving vessels and designated ports of entry. Trinidad and Tobago, however, remains closed to yachts with no indication as to when the situation may change.
Maritime security events reported in the Caribbean this month included a spate of thefts in St Maartin, a late report of an attempted boarding of a yacht in December off the north eastern coast of Dominica, and a reported rise in recent months of attacks on local fishermen in Belize. However, no incidents involving yachts have been reported.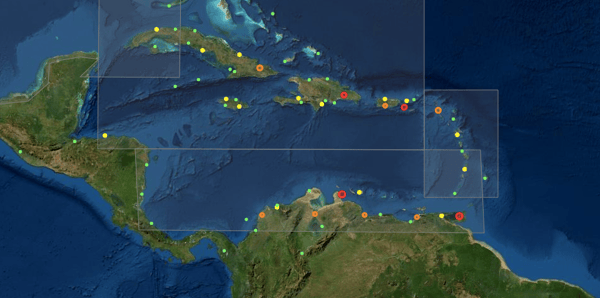 Mediterranean
In the Mediterranean, Turkey remains open to yachts as long as negative Covid test areas can be provided. All yachts transiting the Mediterranean should continue to be aware of the migrant crisis that is driving illegal immigration to the EU and should have procedures in place to take action if they encounter a migrant vessel. Greece is currently closed to yachts and there are reports that vessels will be fined for sailing in Greek waters without permission. The conflict in Libya continues to influence the maritime security narrative in the central and Eastern Mediterranean, although the maritime domain is relatively benign compared to the risks ashore. Morocco and Algeria remain closed as destinations for yachts.
Middle East
In the Middle East, the UAE remains open to yachts with testing required prior to entry and quarantine potentially required in the event of a positive test. Israel remains closed to yachts in line with the countrywide ban on foreign nationals entering Israel. The seeming success of the country's vaccine programme may lead to a change in regulations in the coming months.
This month, an explosion was reported in the Gulf of Oman. The vessel, a Vehicle Carrier MV HELIOS RAY, was bound for Singapore having departed Dammam in Saudi Arabia. Precise details of the event remain unclear. However, it is possibly the result of asymmetric activity by Iranian military and may be associated with Iran's anxiety about improving relations between Israel and multiple Gulf States.
Indian Subcontinent Region
In the Indian Subcontinent region, Sri Lanka and India remain closed to yachts with both countries restricting access primarily to nationals and those who meet specific criteria. The Maldives remains open for yachts. Arriving vessels are expected to present a negative Covid test and domestic cruising is currently restricted.
East Africa
In East Africa, Tanzania, Kenya, and Djibouti are understood to be open to yachts with biosecurity protocols in place. While piracy off the coast of Somalia remains dormant, unsettled economic and political conditions in the country mean that it could re-emerge as an issue in 2021. Yacht owners and operators are reminded that they should inform MSCHOA and UKMTO if transiting the HRA.
South East Asia
In SE Asia, the fallout from the military coup in Myanmar continues to create uncertainty within the country. Thailand is permitting yachts to enter, provided they observe a 14-day quarantine. Vietnam and Singapore remain closed. In February, two further maritime security incidents were observed in the Singapore Strait. Incidents in this region have been on an upward trajectory since 2020, with little sign of them abating. Singapore remains open for yachts, although crew changes are currently not permitted.