21 min read
Erdogan's Sinister Game in Libya: Construction Corruption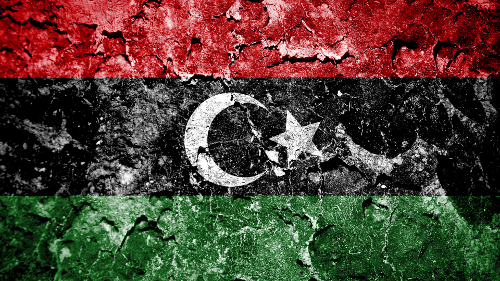 The ugliness of kleptocracy is often easy to see; in fact, it is inescapable. Those who have visited Libya report that for an oil state it has very unimpressive infrastructure.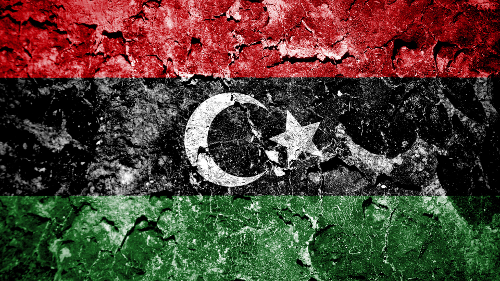 Indeed, it is littered with half or less finished construction projects. A good example is the 28th of March stadium in Benghazi: 232 million dinars in contracts given between 2008 and 2011, millions disbursed to the contractor, and the work is still unfinished. Many of these were undertaken by Turkish companies whose contracts were terminated for corruption after the February 2011 revolution when Libyans began to investigate the money spent in their name. While it is well known in the West that Gaddafi was massively corrupt, the corruption of Erdogan is less well known.
The Investigative Journal received a dossier from a Libyan whistleblower outraged at the waste he witnessed in his low-level construction position. One of the Libyan government contracts he has documented was an almost perfect storm of thievery. In 2009, more than 197 million Libyan dinars were spent on a 161-million-dinar contract (258 million euros at the exchange rate of 1.6 at the time) to renovate al Arab Medical University in Benghazi, and only 2% of the project was completed. This is by no means an exceptional or extreme case. Libyans know that they were the losers, but few are aware of who the winners were.
Under Recep Tayyip Erdogan, who has held power in Turkey as Prime Minister from 2003 – 2014 and subsequently as president, the construction and energy industries have been one of the driving forces behind the Turkish economy. Billions of dollars in contracts in Libya have been an important part of this revenue both under Gaddafi (with more than 25,000 employees of Turkish firms working in Libya before the 2011 revolution) and subsequently. Unsurprisingly, related kickbacks and commissions have been an essential means of rewarding Erdogan's inner circle and Erdogan himself.
Turkish contractors first opened to the world from Libya, with STFA the first Turkish company which was awarded a contract in Libya back in 1972. Much of Libya had been a province of the Ottoman Empire for three hundred years. So once the Libyans had oil money, it was natural to turn to Turkey. After Gaddafi settled the Lockerbie reparations and gave up his chemical weapons in December 2003 and was partly integrated into the international community, construction projects in Libya accelerated. On November 25, 2009, the State of Libya signed a bilateral investment treaty with the Republic of Turkey.
Most of the Gaddafi-era contracts were stopped with the change of regime in 2011 on the ground of excessive cost, kickbacks, and failure to execute. But in 2020, Turkey supplied armed men and materiel to keep the UN-recognised Tripoli government on its feet, and in return, many corrupt construction contracts awarded to Turkish firms in the Gaddafi years are being revived.
In fall 2019, Erdogan was able to sign a new treaty with Libya, a Libya-Turkey maritime deal, granting Turkey vast control over the Mediterranean Sea natural gas transportation routes and oil-gas drilling rights. In addition, Erdogan also asked Libyan Prime Minister Fayez Sarraj to grant more contracts to Turkish companies, which prompted Libya to award $16 billion in new contracts to Turkish firms in 2020. Furthermore, Sarraj has also paid Turkey $12 billion: $4 billion in zero-interest deposits to the Central Bank of Turkey to prop up the embattled lira and $8 billion for the Turkish military operation's cost.
It's a trade of military support for oil revenue-fueled contracts between Turkey and Libya. It is also deeply corrupt.
Erdogan considered the Arab Spring as an opportunity to promote himself to be the person who could lead the "ummah" or community of the Muslims. But from Erdogan's viewpoint, the second significance of Libya has always been the contracts.
A $19 billion outstanding balance meant for Erdogan that if he could convince the new Libyan government to pay, he could quickly get around $4 billion for himself. The kickbacks have also enriched Libya's infrastructure chiefs, who enjoyed almost total autonomy in bestowing the contracts, often with the most egregious violations of basic procedures and common sense. Abdul Hamid Dabaiba, who gave billions in contracts to Turkish companies just between 2006 and the Libyan revolution in February 2011, has been a candidate for Prime Minister in the UN-brokered caucuses underway for the last few months. To no one's surprise, Turkey is supporting him.
On the other side, a half dozen Turkish companies whose heads are close to the Turkish leader have benefited from these Libyan contracts, but perhaps the best place to begin is closest to home. Erdogan's son-in-law Berat Albayrak has played a crucial role, both in his brief stint in private industry and as Minister of Energy and Natural Resources (2015 – 2018) and then Minister of Treasury and Finance until November 10, 2020.
Berat Albayrak was appointed as the CEO of media and energy conglomerate Calik Holding in 2007 as a freshly minted MBA at the age of only 29 — after getting married to Erdogan's daughter Esra. He held this position until late 2013. Calik Holding, owned by Ahmet Calik, one of Erdogan's close associates, is a Turkish conglomerate known for acquiring lucrative deals from the Turkish government and other countries where Erdogan has close connections.
Calik Holding additionally acquired the pro-Erdogan Turkish ATV-Sabah (Turkuvaz) Media Group in 2007 for 1.1$ billion through dubious and illegal state bank loans. Berat's brother Serhat Albayrak has been the vice president of the executive board of the Turkuvaz Media since 2007. Turkuvaz Media, broadcasting both Turkish and English, is a propaganda machine behind Erdogan.
For the last six years, Calik Enerji has been building one of Libya's largest power plants, the 550-megawatt (MW) al-Khums Simple Cycle Power Plant, located 62 miles east of the capital of Tripoli. According to Calik Holding, the initial construction began in 2014, and the temporary acceptance tests of the power plant were made in April 2017.
More recently, during a June 20, 2020 meeting with a Turkish delegation in Tripoli, where power cuts in Libya were discussed, the Turkish Ministry of Commerce reportedly asked Calik Holding's Calik Enerji and other companies to submit project proposals regarding Libya's electricity problem.
Calik Holding expanded rapidly under the rule of the Erdogan government with the involvement of the Albayrak brothers through shady deals involving eight offshore companies in Malta, according to the Paradise Papers.
The Libyan side: Abdul Hamid Dabaiba
On the Libyan side of the coin is the Dabaiba family, from the industrial city of Misrata in Libya, who are close to Erdogan himself and have helped facilitate Turkey's intervention in the Libyan civil war. The Dabaibas are politically congenial to Erdogan, being perceived as close to Libya's Muslim brothers and to the formerly influential Libyan Grand Mufti. But the most important tie is simply money. As much as $19 billion in Libyan construction contracts were awarded to Turkish companies by Libyan state bodies controlled by first cousins and brothers-in-law Abdul Hamid Dabaiba, the head of the Libyan Investment and Development Holding Company (LIDCO) from 2006 until the present and Ali Dabaiba, the head of the Organisation for Development of Administrative Centers (ODAC) from 1989-2011.
LIDCO was part of the Social Fund (Social Security fund) and had access to large amounts of money. It was started in 2006 by parliamentary decree #309 and since that time headed by Abdelhamid or Abdel Hamid Dabaiba. It is not at all clear what value added LIDCO provided compared with ODAC; the two entities' activities appear to have overlapped, and indeed, they often worked together. A Libyan government advertising supplement from December 2010 wrote that LIDCO served three main state clients, ODAC, the Housing and Infrastructure Board, and the Civil Aviation Authority. Thus the two cousins did business together.
Many articles have been published in western media about the corruption of Ali Dabaiba and his sons. Ali left Libya just before the 2011 revolution and was soon blacklisted by the revolutionary government. The Libyan Attorney General began the process of indicting him for corruption in 2013, but this, like many anti-corruption efforts, foundered in the years of civil war that followed. (Ali briefly appeared on the Interpol Red List before Libya removed almost all of its designated criminals from the list.) Today his reputation is poor, but his fortune of laundered money gives him power.
Abdul Hamid Dabaiba, on the other hand, was not removed from LIDCO or indicted, although he was placed on the same blacklist as his cousin. He is said to be the chairman of the prominent Tripoli football club Etihad. The incorporation of al Navitha lists his birthdate as 1958, yet little is known of his biography beyond his having studied engineering in Toronto, Canada, where his cousin Ali obtained a passport fraudulently. Also, Ali Dabaiba is married to Khadija, a sister of Abdul Hamid. So, the two men are both brothers in law and cousins.
Abdul Hamid is openly pursuing a role of political leadership today with a vaporous political movement of his own. As the UN and great powers try to form a second interim caretaker government before elections to be held in December 2021, Abdul Hamid is viewed as a serious contender for Prime Minister. His candidacy was only slightly derailed by allegations that he and his cousin Ali were offering hundreds of thousands of dollars apiece to Libyan delegates to a conference on choosing the next government. Erdogan wants to keep the deals he cut with the Sarraj government if Sarraj leaves office. From this perspective, Erdogan backs Abdul Hamid Dabaiba as the next Prime Minister of Libya.
Abdel Hamid was the steward for enormous sums of Libyan public money. On the 41st anniversary of Gaddafi's coup in September 2010, he said to the Turkish press that LIDCO was running $10 billion of projects at the time, and they were planning for $10 billion worth of projects in the coming years. Dabaiba praised the Turkish construction firms working in Libya and claimed that it was almost impossible for other countries to compete with the Turks in Libya. He added that he felt fortunate to work with the Turkish companies. Abdul Hamed Dabaiba finished his remarks by praising Erdogan's clash with the Israeli president at Davos in 2009, by calling Erdogan's remarks and subsequent storming out of Davos as "the icing on the cake".
The Investigative Journal has examined verified documents in Arabic, Turkish, and English provided by a Libyan whistleblower that provide a detailed look at Libyan -Turkish contracting. The documents indicate that Abdul Hamid started a joint venture, Al Navitha, also known as Na-LIDCO, with a Turkish businessman and it seems that he had no business purpose other than to facilitate kickbacks. An example portrays a Na-LIDCO contract in which expenses greater than the value of the contract was paid, yet only 5% of the work was done. Evidently, the documents reveal the enormous contracts given to Erdogan's cronies by Abdul Hamid Dabaiba's LIDCO and Ali Dabaiba's ODAC.
Other Erdogan Cronies' Contracts
Sembol Construction, owned by billionaire Fettah Tamince, who also owns the Rixos hotel chain, received a rare post-2011 383-million-dinar contract from LIDCO on November 22, 2012, to build housing in Benghazi. It also had two 2010 contracts with ODAC in Libya. One was for the 120-room, 24,800 square meters Rixos Al Nasr Hotel in Tripoli, using the architects Kursat Aybak, completed March 11, 2010, and the other was for the construction of 54 VIP villas in Sirte with an area of 27,360 square meters, completed December 31, 2010.
Fettah Tamince is known as the secret banker and partner of Erdogan. While he used to be close to the Gulen Movement in the past, he is famous for his remark, "When I saw Erdogan the first time, I fell in love with him". In fact, Erdogan's close ties to Tamince are internationally known, and it is said that Tamince is just a front for Erdogan's holdings. It is also rumored that Tamince invested in Libya because Erdogan asked him to.
According to the Panama Papers, "Tamince has profited directly from his contacts in the state apparatus." Through the Panama and Paradise Papers, it was revealed that Tamince had five offshore companies in the Virgin Islands and three in Malta. More suspiciously, according to the Paradise Papers, Tamince and Mubariz Mansimov owned Tampal Trade Holding Company Limited in Malta. Mansimov is an Azari businessman who is very close to Erdogan and gifted a $25 million oil tanker to Erdogan's family.
Another noteworthy Tamince relationship is with the Russian mob-linked Kazakh-Turkish family, the Arifs, known for the Bayfish rock real estate company. It appears that Tevfik Arif, the head of the family, involved with Tamince since 1999, held 50% of the shares in Sembol and Rixos. According to the Football Leaks, "Sembol and Rixos CEO, Fettah Tamince, signed secret documents to hold shares on behalf of the Arif family," whose Bayrock company developed the Trump SoHo project, which was considered as a "mob front with Russian mafia partners." The convicted felon Felix Sater is still an advisor to Bayrock.
Tamince has also partnered with a Turkish businessman named Burak Baslilar in a range of projects. Baslilar is a crucial figure among the Turkish companies which received Libyan contracts. Baslilar is the owner of System Construction in Turkey, which built the Tripoli Conference Center. Baslilar and partner Erkan Ozmen claimed over $1.5 billion in Libyan projects. Baslilar maintained a close relationship with Muammar Qaddafi. According to Baslilar, he was summoned by Qaddafi's men and given direct contracts by Ali Dabaiba's ODAC for urgent projects both in Libya and Niger.
System Construction completed seventeen different projects in Libya between 2003 and 2010. Seven of those projects involved major construction contracts awarded by ODAC, including: Tripoli International Congress Center, Garyounis University contract in Benghazi, Al Tahaddi University Park design and construction in Sirt, Sirt Airport VIP Lounge and Control tower/operational center construction, and al Fatah (now Tripoli) University.
Additionally, Baslilar, through System Construction, partnered with Tamince and with Erdogan pal Kazim Turkerler, the chairman of Turkerler Group, for their construction projects around the world. Kazim Turkerler worked closely with the Erdogan family on different construction projects where illicit permits were acquired overnight.
Renaissance (Ronesans in Turkish) Holding, owned by Erman Ilicak, also got massive contracts in Libya. The list of projects included (according to their annual report) five new airport terminals, Tripoli Stadium, a Tripoli University building contract from ODAC, and the Bab Troublous shopping center, which was 35% completed at the time of the revolution. The same report states that the company had as many as 2000 employees in Libya. According to Ilicak, LIDCO awarded Renaissance Construction projects in six different cities for a total of $2 billion. Speaking to the press during the 41st Al-Fatah (Gaddafi coup) celebrations in September 2010 in Libya along with Abdul Hamed Dabaiba, Ilicak claimed that the Libyan government and Turkish companies have a special relationship based on the trust and quality of the work.
An additional company which seems to be controlled or owned by Erman Ilicak, SUMMA had a LIDCO contract to build a 350-room hotel called Burj Al Baher along with several other high-value projects in Libya.
Erman Ilicak was not a close ally of Erdogan for a long time, up until the 2010s. In fact, in the past, he was known for his Turkish Shia (Alawi) heritage and being closer to the Republican People's Party (CHP), Erdogan's political archenemy. However, with Erdogan increasing his grasp and control through all segments of the Turkish society and institutions, particularly after 2014, Ilicak found himself in a delicate position. When Ilicak realized Erdogan would survive the December 2013 corruption scandal and that his grasp on power was increasing, he decided to work closely with Erdogan in an effort to protect his businesses both in Turkey and abroad. With that, he started to get Turkish domestic contracts from Erdogan's government directly.
NAYAP Construction, Nuri Osman Akagul and Abdul Hamid Dabaiba
On the surface, NAYAP is just another Turkish company that was awarded many lucrative contracts. Its website lists them: work on the 28th March stadium in Benghazi, building a hotel and villas in Sirt, renovating the port of Sirt, building a children's theatre and an auditorium in Benghazi. In addition, there were incomplete projects: more work on the stadium in Benghazi, a police academy in Tripoli, a dental school and a medical center in Benghazi, a restaurant in Tripoli, a media center in Tripoli, and 1187 housing units in Sirt.
The Turkish registry of companies is not open to the public for director searches. Additionally, in most cases, the Erdogan administration shut down several newspapers' archives, took down the links, or cleaned up search engine results deemed to be against their rule or damaging to their reputations. This was one of the reasons it was challenging to find additional information online.
But thanks to a Libyan whistleblower, we can look a little closer. On January 15, 2008, Nayap Construction was incorporated in Turkey, registry #0/651696. The name of the company was Na Yapi ve Insaat Sanayi (Na Structure and Construction Industry), with three former names listed: Na Insaat Limited Company, Na Insaat Anonymous Company, and Naco Insaat. And the directors included Nuri Osman Akgul, his wife Ela Nataliya Akgul, and Gokhan Ertem and Murside Ertem. While Nuri Osman Akgul is the owner of the company, Gokhan and Murside Ertem – apparently a married couple – were listed as the chairmen according to the registration documents.
The Libyan registry of companies is also not public, but again, the whistleblower passed us documents: On March 23, 2008 – 3 months later – Al Navitha Al Libya General Contracting Co was incorporated in Tripoli for a period of 50 years as a joint venture between LIDCO and Naco Construction, a former name of Nayap Construction. Nuri Osman Akgul, born in 1960, signed on behalf of NACO. Abdel Hamid Dabaiba, born in 1958, signed on behalf of LIDCO.
The Memorandum of Association of Al Navitha, a separate document, appoints three members of the first Board of Directors to serve for three years: Nuri Osama Akgul (sic; spelling original in English translation), a Turk born 1960 as Chairman, Ali Mohamed Abu Hdaima, a Libyan born 1967 as Vice Chairman, and Gokhan Ertem, a Turk born 1974.
Strangely enough, there is no reference to this brag-worthy joint venture on NAYAP's webpage. However, Na-LIDCO is listed as a joint venture in the Turkish Contractors Association (TCA) registry.
Beyond his 1960 birthdate, we know little of Nuri Akgul. According to the whistleblower, Nuri Osman Akgul was an accountant at STFA Group (part of public company Yatirim Holding), which was awarded 54 projects in Libya. Later, Akgul was appointed as a regional manager for this company with a salary of $5000 per month. The LinkedIn profile of Akgul does not give information on his employment before Na-LIDCO. Akgul is a common Turkish last name and even the name Nuri Osman Akgul is a common one.
The whistleblower believes Akgul met Abdul Hamid Dabaiba in Sirt on a 2003 project, three years before LIDCO was founded. He also believes that Akgul was fired by STFA and left Libya. He returned in January 2008 with a completely different profile, no longer a middle manager but a shareholder in Naco, which eventually had over 1 billion Libyan dinars in contracts.
Perhaps it is not surprising that such a mysteriously fortunate man as Akgul is listed in the Panama Papers database as the beneficiary of and a shareholder in a defaulted British Virgin Islands company called Constra Construction Limited. This company was established on April 15, 2008, inactivated on August 6, 2013, and struck off the registry on October 31, 2013. The notorious Mossack Fonseca was its registered agent in the BVI. It was domiciled at a Ras al Khaimah free trade zone fiduciary, Consulco International Limited. Consulco is the domicile of 3100+ companies.
Furthermore, suspiciously, on June 28, 2010, Na-LIDCO was incorporated in Wellington, NZ with company number 3003520. The address was 60 Tinakori Road, Thorndon, Wellington. The sole director was Roberto Rodriguez Bernal, a citizen of Panama. One Stewart Gordon of FIDCO was the presenter.
The New Zealand company Na-LIDCO seems to have no business purpose. New Zealand is a small island, a country of 4.8 million people, about as far away from Libya as possible, and has no history of massive construction projects anywhere. But around the time the NZ branch was set up, many outsiders set up companies and trusts in New Zealand to take advantage of changes in their legal system. (There are currently 300,000 to 500,000 trusts in NZ, and a new law is taking effect in 2021 to crack down on abuses.)
It seems there was no business purpose for the establishment of the Na-LIDCO joint venture other than providing an opportunity to siphon money.
Irregularities also exist in how NAYAP was awarded contracts in Libya. For example, Article 33 /2 of Law no. 65 of 1970 on trades and commercial companies requires that Libyan state contracts only be awarded to experienced companies; NAYAP was incorporated six months prior to receiving its first project. Furthermore, Article 10 of the same law prohibits contracts between companies with overlapping directors or majority shareholders. That would appear to rule out Abdul Hamid of LIDCO giving a contract to Al Navitha.
Na-LIDCO obtained contracts with ODAC – remember that ODAC was headed by Ali Dabaiba, the first cousin of Na-LIDCO partner Abdul Hamid Dabaiba including one to renovate al Arab Medical University. The Investigative Journal has examined a dossier assembled by the whistleblower concerning this contract. It is interesting reading.
Example of ODAC contract 280 of 2009 to Na-LIDCO
October 14, 2009, Na-LIDCO Benghazi branch manager Ozhan Bekaroglu writes to Engineer Aabdulsaid at the Benghazi Projects office of ODAC, proposing a contract for 161.5 million Libyan dinars to renovate al Arab Medical University down to the structural walls over the course of four years. At the time, the official exchange rate for the Libyan dinar was 1.6 euros.
February 10, 2010, Nuri Osman Akgul writes to the chairman of ODAC (Ali Dabaiba) requesting the opening of a letter of credit for this renovation. Note that this is before the contract was signed. No amount is given. He includes information on the bank account of Al Navitha at North Africa international bank in Tunis and at Sahara Bank in Tripoli.
March 15, 2010: A revocable letter of credit for 48 million Libyan dinars was issued to al Navitha via its Sahara Bank account.
March 25, 2010: A revocable letter of credit for 65 million Libyan dinars was issued to al Navitha via its North Africa International Bank account.
On June 3, 2010, contract 280 was signed between al Navitha Co. and ODAC.
On June 5, 2010, the site was delivered by ODAC to al Navitha.
On July 24, 2010, Akgul made a request for 15 million dinars in advance payment to ODAC to the euro account of Al Navitha at North Africa International Bank in Tunis.
On September 15, 2010, Nuri Osman Akgul sent a request to ODAC for a letter of credit for 69 million euros in order to purchase materials for Na-LIDCO's renovation of Al Arab Medical University in Benghazi.
On October 24, 2010, a payment of 4.7 million Libyan dinars was made by ODAC to the Sahara Bank account of Al Navitha.
On October 28, 2010, of payment of 6.4 million euros was made by ODAC to the North Africa International Bank account of al Navitha.
The total amount of money transferred in euros to the benefit of the Arab Medical University contract is 120,291,858. The total amount of money transferred in Libyan dinar to the benefit of the contract is 4,700,707.
When the total foreign exchange transfers are multiplied by an exchange rate 1.6 times the local Libyan currency, the aggregate amount to 197,167,681,1826 Libyan dinars, which is more than the contract's value.
On April 23, 2011, another letter was sent by ODAC secretary Mr. Ahmed Bashir Said to al Navitha requesting information on the project's progress.
The reply on May 5 was that 2% of the project was completed – of course what was not said is that more than the value of the contract was paid to al Navitha.
On May 29, 2011, Na-LIDCO technical manager Ahmed El Horani wrote to ODAC chairman (Ali Dabaiba, not named) explaining that the outbreak of the revolution in February 2011 had impeded the project.
Another great example of huge waste is four contracts given for the renovation of the 28th of March stadium in Benghazi totalling 232 million dinars. The photo accompanying this article shows that the work is still unfinished today.
Conclusion
Erdogan extended his corruption schemes to Libya by playing on the divisions in the country for his own benefit and collaborating with people like Abdul Hamid Dabaiba so he can continue to manipulate the future of Libya if he becomes the next prime minister. So far, Erdogan seems to be getting what he wants. More importantly, he is also sowing seeds for a future hostility between the Turks and Libyans like he did with Egypt.
Erdogan has been waging war at home and internationally since late 2013 to stay in power and cover up his corruption. He certainly knows that if he somehow leaves the office, he will be prosecuted: not only for his and his family members' corruption but also for crimes against humanity, like Turkey's activities in Syria and how the Erdogan government looked the other way allowing ISIS and other Salafi jihadist terrorists to use Turkey as a base, if not directly assisting them. On the other hand, the Turkish economy is suffering profoundly and has lost the momentum it caught during the 2010s, taking down Erdogan's popularity fast enough to worry him that he would not win another election without fraud.
From this perspective, a puppet administration in Libya would provide fresh hard cash to the Turkish economy like the Qataris have been doing, in addition to opening a front in Libya and claiming to the Turkish public that Turkey is helping its Muslim brothers, fit quite well into Erdogan's agenda. By this way, he was able to guarantee a cash flow as described in this report, sign a treaty with Libya to control the Mediterranean gas and oil pipelines, and lie to the Turks that he is waging wars on several fronts, including Syria and Libya, not to mention how his son-in-law makes millions of dollars by selling Bayraktar drones to the UN-recognized government in Libya.
However, this set-up was interrupted this fall when Sarraj decided to resign. Erdogan was caught off guard, and he had to come up with a solution quickly. Abdul Hamid Dabaiba became the solution for Erdogan's illicit dreams in Libya. He promptly started to push Abdul Hamid Dabaiba to be the next prime minister of Libya so he could maintain his dirty scheme after Sarraj leaves office.
For too long, the world leaders closed their eyes to Erdogan's atrocities and corruption. Erdogan was able to scare off the Europeans with the refugees, cut a deal with the UK, and, more importantly, somehow convinced Trump to back him even though the US government, the Senate, and the Congress thought otherwise. It is time to call Erdogan's bluffs and prevent his illicit dealings in Turkey and abroad, in Libya and other places.
Source: Investigative Journal