MDAT-GOG has assessed a HEIGHTENED risk of piracy within Zones E/F.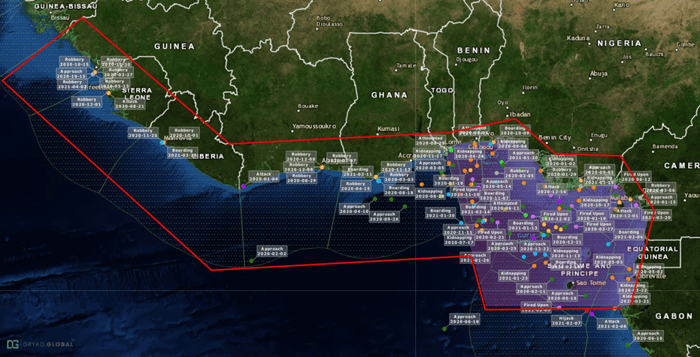 We have received information indicating that a deep offshore pirate action group vessel set sail to sea from the Niger Delta region, Nigeria on the 27th June 2021 and is preparing to conduct attacks on merchant vessels transiting in the region.
The threat of pirate attacks against shipping in the coming days (24 to 72 hours) deep offshore is high.
MDAT-GoG strongly recommend that mariners exercise extreme caution and remain vigilant when transiting this area.
This warning remains valid for 10 days; however, pirates may drift for longer periods.