8 min read
The UAE's Dual Approach to the Naval Defense Sector
By: AGSIW on May 9, 2023 at 8:00 AM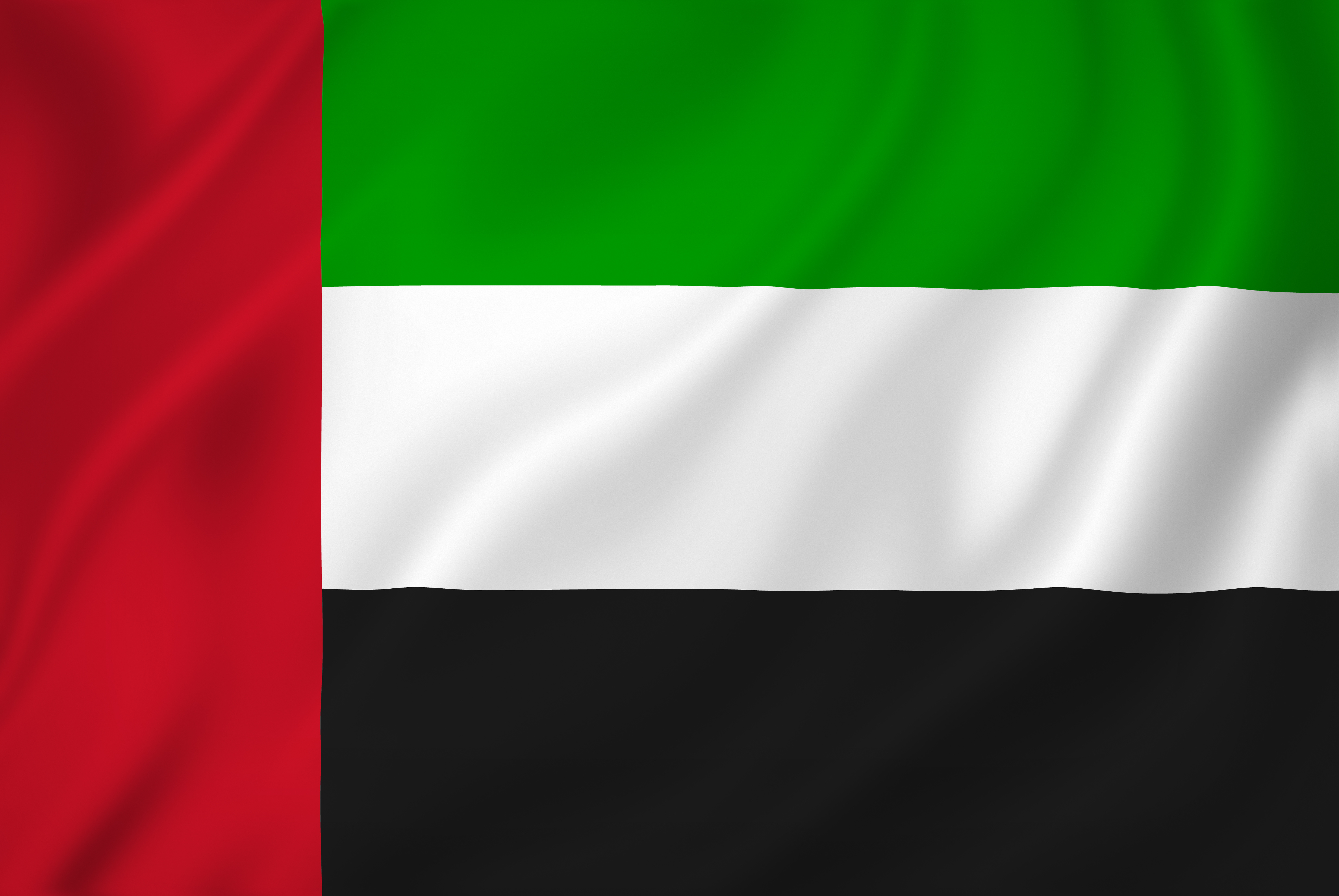 The UAE has sought to enhance its naval might and secure its fast-expanding networks of ports and logistics infrastructure to match its evolving strategic and commercial ambitions, in the Middle East and beyond.
In late February, on the first day of Abu Dhabi's arms show, IDEX/NAVDEX 2023, the International Defence Exhibition and Conference/Naval Defence and Maritime Security Exhibition, the United Arab Emirates signed a $408 million deal with Indonesian shipbuilder PT PAL for the purchase of a landing platform dock amphibious ship. On the same day, the EDGE Group, an Emirati defense and advanced technology conglomerate, inked a nearly $1.1 billion contract to construct a fleet of technologically advanced BR71 MKII corvettes for the Angolan navy. Abu Dhabi Ship Building, EDGE Group's naval arm, will build the warships in its 330,000 square meter shipyard in Mussafah, Abu Dhabi.
While announcements of multimillion-dollar arms purchases align with previous IDEX/NAVDEX shows, these recent deals speak volumes about the UAE's dual approach to the naval defense sector. First, targeted acquisitions of strategic assets remain a vital component of the UAE's strategy to enhance its naval might and secure its fast-expanding networks of ports and logistics infrastructure in the Middle East and beyond. Second, developing a domestic defense-industrial base capable of satisfying national needs and winning a larger slice of the global arms market continues to be a strategic priority for the UAE. The latest arms deals show how the Emirati efforts are coming to fruition, bringing considerable reputational gains and large economic returns.
These developments represent a critical indicator of how the Emirati establishment is posturing itself against the backdrop of a perceived decreasing U.S. commitment to regional security, the ever-present Iranian military threat, and a growing desire for strategic autonomy.
Targeted Acquisitions
With its naval ambitions constrained by a small fleet largely made up of aging ships decommissioned by Western navies, the UAE has sought to offset the tactical imbalance and build naval muscle by purchasing new technologically advanced vessels from world-class shipbuilders.
In 2009, the UAE signed a deal with Italian shipbuilder Fincantieri to construct an Abu Dhabi-class corvette. With a maximum range of over 3,000 nautical miles and an endurance of 20 days, the vessel significantly boosted the UAE's capability to conduct surveillance and patrolling missions in littoral waters and surrounding seas. The 88-meter corvette can also engage in anti-submarine warfare as it is fitted with Exocet anti-ship missiles and torpedoes. A year later, the UAE signed a contract to purchase two Falaj 2-class patrol vessels from Fincantieri. The patrol vessel's stealth geometry and technologically advanced combat system make it a highly flexible naval asset capable of engaging in different littoral and open seas missions, from patrolling and surveillance operations to self-defense from air and surface threats. The Falaj 2-program included an option for technology transfer from Fincantieri to a local shipyard to construct additional ships.
In 2019, the UAE placed an $850 million order for two Gowind-class corvettes from the French shipbuilder Naval Group. With a maximum range of 4,500 nautical miles, the warship combines a stealth design, advanced anti-ship and surface-to-air missile systems, and last-generation electronic and radar equipment, enabling it to undertake a full spectrum of naval defense operations. The 85-meter corvette will also offer anti-submarine warfare capability thanks to two deals the UAE signed with Naval Group on the third day of IDEX/NAVDEX 2023 to provide lightweight torpedoes and anti-torpedo decoys. The two ships are expected to set sail for the UAE in late 2023 and early 2024.
The most recent UAE purchase – a landing platform dock amphibious ship from Indonesia – exhibits a major leap forward in its maritime power projection capability. With a maximum range exceeding 10,000 nautical miles and an endurance of 30 days at sea, the amphibious ship can operate far from home ports for lengthy periods. In addition to a crew of almost 130, the 163-meter multipurpose support vessel will accommodate 500 troops and carry infantry vehicles, landing crafts, high-speed boats, up to five helicopters, and some unmanned aerial vehicles. The move to purchase a vessel capable of carrying out a diversified array of maritime security roles while sailing far from home reflects the UAE's determination to gain a more assertive naval presence in waters beyond its immediate neighborhood.
Although Iran still retains a significant military edge in naval warfare, these targeted acquisitions have partly allowed the UAE to narrow the hard-power gap. Instead of chasing after the lofty and inefficient goal of maritime power balance with Iran, the UAE has focused on securing highly sophisticated ships capable of countering Iranian asymmetric warfare tactics.
Major Commissions
While Emirati shipbuilders have become more competitive globally and their products are increasingly popular at arms shows worldwide, the UAE's early efforts to develop a local military-industrial complex date back almost two decades.
In 2004, Abu Dhabi Ship Building secured a contract to construct six multipurpose missile corvettes (Baynunah-class) for the UAE navy – the first time the UAE navy awarded such a massive arms sale to a local shipbuilder. Although ADSB contracted the French shipbuilding company Constructions Mécaniques De Normandie to design and build the first class of the ship, the deal marked a momentous turning point in the development of indigenous shipbuilding expertise through significant technology and knowledge transfers.
In 2009, ADSB won a $272 million contract to implement the Ghannatha Phase II program to expand and modernize the fleet of Ghannatha-class fast patrol boats operated by the UAE navy. The deal included purchasing 12 units of the ship's advanced variant and retrofitting modifications to 12 original vessels. ADSB subcontracted Swede Ship Marine to design the upgrade package and construct the first three boats. The Swedish shipbuilder then provided the ADSB shipyard in Mussafah with complete knock-down kits for the remaining nine crafts.
In 2021, the UAE navy awarded a $952 million arms deal to ADSB for the purchase of four Falaj 3-class offshore patrol vessels. ADSB subcontracted the Singaporean firm ST Engineering "to provide design, platform equipment, and technical assistance," and the construction of the vessels is taking place at the ADSB shipyard in Mussafah.
On the first day of IDEX/NAVDEX 2023, ADSB signed a record-breaking arms sale with the Angolan navy to construct a fleet of BR71 MKII corvettes in the first international sale for the Emirati shipbuilder. Based on the Baynunah-class platform, the warship is primarily designed to conduct littoral defense operations and is expected to be fitted with advanced weapons systems similar to those currently featured on the UAE navy's corvettes. On the second day, ADSB cut a $47.6 million contract to provide an undisclosed number of 12-meter and 16-meter fast patrol boats for the UAE's Critical Infrastructure and Coastal Protection Authority. Even if of lesser economic impact, the purchase still demonstrates the Emirati leadership's growing trust for naval solutions designed and built locally.
The development of the Emirati military-industrial complex over the last 20 years reveals four patterns. First, the UAE has sought to enhance its domestic defense-industrial base by establishing strategic partnerships with world-class shipbuilders. Second, in choosing its partners, the UAE has prioritized companies inclined to transfer technology and outsource production. Third, the UAE has aimed to retain a leading role as the prime shipbuilder in joint construction projects. Fourth, the UAE has focused on consolidating shipbuilding expertise and technical know-how in a niche of naval assets.
A Matter of Exigency and Expediency
The transformations in the UAE defense procurement strategy and the changing shape of the Emirati navy over the years underscore a three-stage process reflecting the evolving goals of Emirati leaders. First, they prioritized the development of maritime defensive capabilities and consolidating the country's coastal security. As a result, military hardware acquisitions primarily aimed at deterring potential amphibious and seaborne attacks by raising the costs of offensive operations for regional adversaries. Second, they expanded the UAE's naval arm to include versatile vessels capable of efficiently operating in both littoral and open waters. As a result, although the primary focus remained safeguarding territorial waters, the UAE navy gained a limited regional dimension. Third, they have shifted the attention to naval assets that give the UAE navy strategic depth beyond the Gulf region by procuring ocean-going ships and building a logistical infrastructure capable of sustaining long-term deployments.
While the UAE has made significant strides in developing a highly sophisticated naval force to match these ambitions, these efforts remain vulnerable to material constraints, such as the lack of trained manpower. The navy is a personnel-intense armed force, and the UAE has historically struggled to build up its ranks. With only around 2,500 active personnel as part of the total armed forces of 63,000 active personnel, the UAE navy continues to lag behind compared to other military branches and confront sizeable shortages of naval personnel.
Such material constraints aside, the UAE is one of the world's largest arms buyers, and developing a strong domestic military-industrial infrastructure continues to top the country's priorities. And, as David Des Roches and Emma Soubrier have pointed out, Abu Dhabi's arms show remains an unparalleled occasion to get some hints on the current status and future trajectories of the UAE's quest for strategic autonomy in the naval sector. With last-generation unmanned surface vessels in full display and a flurry of cooperation agreements signed with world-class shipbuilders, IDEX/NAVDEX 2023 revealed that technological innovation and strategic partnerships are critical components of the UAE's roadmap to a thriving local shipbuilding industry.