10 min read
Caribbean: Where are the Yachts?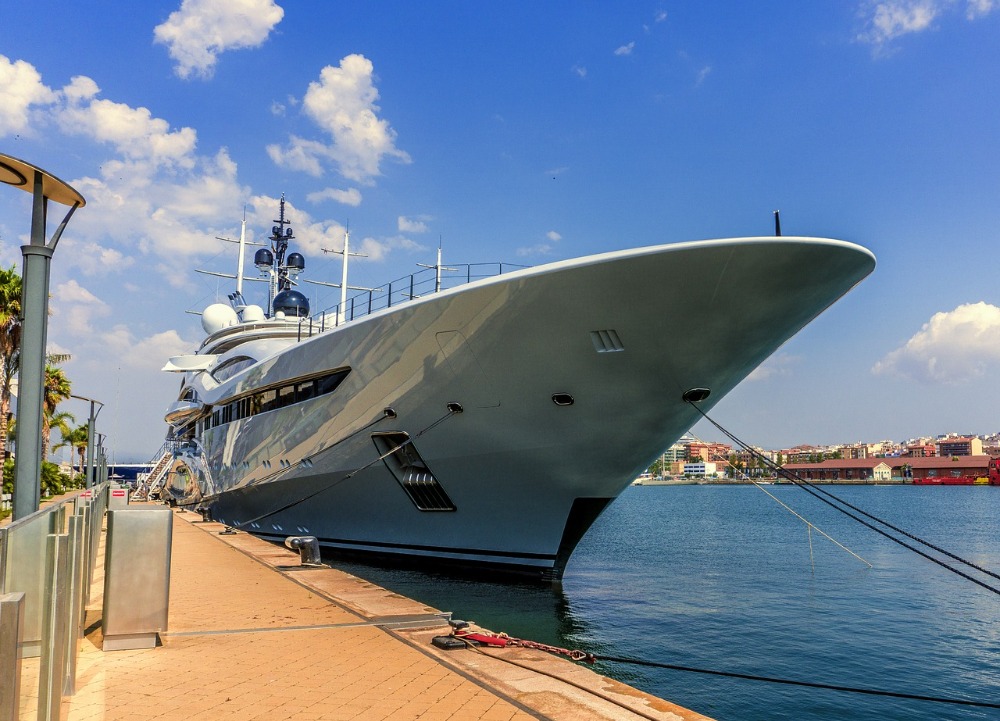 Yacht movements in the Caribbean since March 2020 have been very different from those in past years.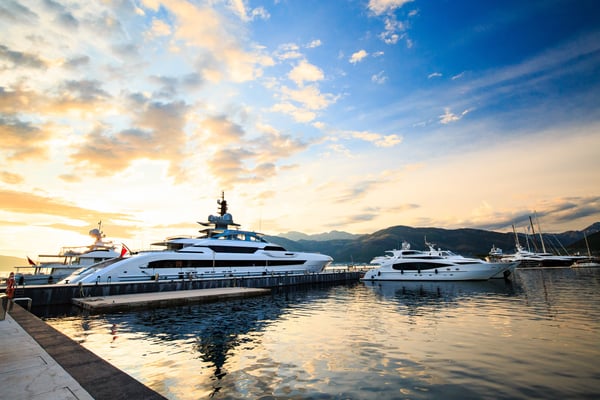 To avoid the risk of spreading Covid-19, virtually all major regattas, as well as music festivals, carnivals and other events that attract sailors, were cancelled. With tightened yacht entry regulations designed to stop the spread of the pandemic, which often involved a period of quarantine on arrival and occasionally saw borders closed altogether, many cruisers gave up island-hopping and stayed put.
With borders closed in the British Virgin Islands (BVI), charter boats in the Virgin Islands restricted their activities to St. Thomas and St. John, United States Virgin Island (USVI). In the case of Trinidad, many boats simply couldn't move, as the owners had put them in temporary storage there and were unable to return when the border slammed — and remained — shut. It is likely that fewer boats than usual headed into the Pacific because, as of June 2021, French Polynesia's maritime borders remain closed except for emergency stopovers.
Other Factors at Play
Other factors were at play, too. A lot of sailors happily shifted to St. Vincent & the Grenadines because after completing quarantine aboard they could cruise among the many islands within its borders — but then, in April 2021, falling ash from the eruption of St. Vincent's Soufrière drove them out.
Last year, uncertain about how border closures would affect them, 180 cruising yachts left the Caribbean for the US East Coast and Canada in April and May 2020 in the Salty Dawgs "Homeward Bound" flotillas, and only 80 arrived in St. Lucia from Europe the following December in the ARC and ARC+. In comparison, this spring's Salty Dawgs Caribbean rally hosted only seven departing boats, and, with the prospect of eased restrictions in the islands, both the ARC and ARC+ arriving in December 2021 were so over-subscribed (a maximum of 225 and 100 entries respectively) that a new ARC event is scheduled for January 2022 to handle the overflow.
Good News for Vaccinated Cruisers
Medical research has now shown that fully vaccinated people are at virtually no risk of serious disease and only a minuscule risk of spreading the virus to others, leading to the recent further loosening of yacht entry restrictions in many Caribbean countries – good news for vaccinated cruisers and racers and for the countries they visit. The running of a Covid-safe St. Thomas International Regatta in March 2021 showed that big sailing events can be both safe and successful.
The popular summer-storage boatyards (with the exception of those in still-closed Trinidad) are reportedly busy, and relaunchings in the fall will kick-start the 2021-22 season.
All this bodes very well for next season, but it's too soon to make predictions. Meanwhile, Compass was interested to see what boat owners have been doing and are deciding to do now, as hurricane season 2021 begins. We put out a widespread call for information. The responses received give us a snapshot of the situation as of May 2021. This is by no means a comprehensive or official survey, but one thing is clear: people want to get back to sailing in the Caribbean as soon as possible.
Destinations – clockwise from the top of the island chain:
LUPERON, DOMINICAN REPUBLIC:
Denise Simpson, SSCA Station Host and OCC Port Station Host, reports, "There were approximately 150 yachts here at the very end of April. Ten to 15 yachts are arriving in the next few days. We have no idea how many will run for Grenada when the hurricane season begins, but we think many will stay as they still can't island hop. Some have left looking for comparable hurricane holes in Puerto Rico and the USVI, but realizing nothing is as safe as Luperón they will no doubt be returning. Also, non-nationals might have visa issues entering US territories. Some of the boats that left here might visit the south of the Dominican Republic and stay for the summer. In Luperón we expect possibly 200 to 250 boats for hurricane season."
US VIRGIN ISLANDS:
Oriel Blake, Executive Director of the Virgin Islands Professional Charter Association, reports, "The majority of our members haul out for hurricane season, largely split between Grenada and Puerto Rico. Few remain open for term charter operations between August 1st and November 1st for insurance reasons. Day charter yachts do remain open for business locally year round."
ANTIGUA:
Alison Sly-Adams of the Antigua & Barbuda Marine Association says, "We are seeing [the summer] being fairly buoyant… We are still seeing lots of boats in the Caribbean for sure — and hauling out is starting, with North Sound and Jolly Harbour being very busy."
ST. VINCENT & THE GRENADINES:
Cruising guide author Chris Doyle reports, "I should think more boats would still be enjoying SVG if it hadn't been for Soufrière erupting. In late April there were only four other yachts in the Tobago Cays. Also almost no boats in Canouan and Mayreau, although Clifton (Union Island) had more than on my last visit." Bequia's Admiralty Bay was also emptier than usual.
CARRIACOU:
Roni and John Everton of S/Y Second Star report, "Our survey relies on our own headcount of yachts anchored at Tyrell Bay, Hillsborough and surrounding anchorages, as well as hauled out. Both boatyards did say they expect to start filling up to near capacity as hurricane season approaches. The total number of yachts in Carriacou, based on a count in early May, is 220 (excluding fishing and local boats), 14 of which were in quarantine. More boats are arriving almost daily."
GRENADA:
Sibongile Dickson, Research Officer in the Grenada Tourism Authority, reports that there were 119 yacht calls in the first quarter (January through March) of 2021, down over 93 percent from the same period in 2020. The total number of yacht passengers was down 96 percent. Mrs. Dickson tells Compass, "The decline in yachting figures is due to the ongoing effects of the Covid-19 pandemic; the entry requirements (negative PCR test results taken no longer than three days before leaving last port of call, length of time needed for PCR testing, and quarantine times are all factors contributing to the numbers. The ban on nonessential travel in some of our source markets has also impacted on the numbers and resulting in a decline."
However, projections for the April to June quarter call for an increase of 71 percent over 2020. Mrs. Dickson says, "In calculating the projected increase in summer arrivals, the team took into consideration the following factors:
"Grenada continues to position itself as a safe haven for yachts during the hurricane season. Preparation for this season has already begun and we expect increases in yacht arrivals now. The ongoing implementation of SailClear facilitates easy information sharing for users and health/border security. The quarantine time for vaccinated yachties has now been lowered. Trinidad's continued border closure, together with the natural disaster in St. Vincent, will also contribute to the growth in numbers for the April to June quarter."
TRINIDAD:
Jesse James of the Yacht Services Association of Trinidad & Tobago (YSATT) reports, "Presently we have approximately 275 boats on the hard that were already here before the border closed, most of them in long-term storage. Approximately 15 boats with cruisers on board are still here. Since this pandemic started only about 20 more boats were able to make it here before our borders were closed; those folks all put their boats in storage and flew back home to North America or Europe. Everyone else who would usually come here did not make it in and stayed up island. We collected a list of all the folks who wanted to come here for the hurricane season and it was approximately 450 boats, which is the approximate amount that would usually come.
"I wrote a very comprehensive update on my website (www.membersonlymaxitaxi.com) about all that YSATT has done from May 2020 to May 2021. You can find updates there too. Approximately 20 cruisers now wish to return here to their boats that are their only home, but they cannot get here due to borders still being closed. They cannot get an exemption. I know lots of cruisers have lost confidence in the government here, and even if we do start to allow cruisers to come here for this summer season I don't believe we will get the numbers — only those who really want to get work done that can only be done here, those whose insurance will not allow them to stay north of Trinidad, and the few faithful long-standing customers we have who are still wanting to come whenever our borders reopen. I will say if we get 150 to 200 boats, that is being very optimistic.
"If you wish to bring your boat to Trinidad contact me at jessejamesmembersonly@yahoo.com. Those who have their boat on the hard here and want to come to get it can email Bruce Amlicke at admin@ysatt.com and copy me jessejamesmembersonly@yahoo.com. We have to start from scratch to rebuild Trinidad's yacht service industry. I hate to bring this up but if there is a very active hurricane season and it threatens islands north of us, and our borders are open, then we will see a high influx of cruisers coming here due to Trinidad traditionally being out of the hurricane belt."
CURAÇAO:
Roeland van Bijnen, General Manager of Budget Marine Curaçao, reports, "Our borders are open for visiting yachts from 'safe countries.' Curaçao's vaccination rate is high, and that will be the roadway to get the virus infections to a very low level soon.
"I think the trend will be that yacht owners will take last-minute decisions on what to do this summer, depending on the situation per country or location. In that light, I believe that Curaçao is a very attractive location for the coming hurricane season. As the biggest island of the Dutch Caribbean ABC islands offers the best options. It is very safe, it is easy to reach for yachts throughout the Caribbean, and it has good facilities and an international airport."
GUATEMALA, RIO DULCE:
Tutty and Muriel Lee of S/V Mistress report, "In usual times, just before hurricane season starts in the Atlantic, the marinas here in Rio Dulce are about 25 percent full. They would be looking forward to boats coming from other areas of the Caribbean to take up the slips.
"Covid changed all that. Many boats remain, their owners back in their home countries, giving up traveling plans. Of the boats that did leave — mostly going to Mexico and the Bay Islands of Honduras — most will be returning. We are residents of Catamaran Marina, and according to the dockmaster, it looks like the marina will be full, as all the boats that left here are coming back.
"Many boats come to the Rio before choosing a marina, so it's hard to give an exact number. There are more than 12 marinas, with a couple of storage facilities and also three boatyards with a lift-out. The price of labour here is reasonable, so all types of work can be completed."
YACHT TRANSPORT SERVICES:
We also asked the major yacht shipping companies that transport yachts to and from the Caribbean for their input.
Peters & May
USA Managing Director Matt Penfold has noticed an uptick in demand as the effects of the pandemic recede. "Our monthly Caribbean service has been busy throughout the pandemic and most of the sailings were full. As the Mediterranean begins to open and welcome vaccinated tourists, we expect to see an increased demand for transatlantic shipments over the coming months, especially with charter yachts."
Sevenstar Yacht Transport
Andrew Pickering, in UK Sales, reports, "When Covid first arrived there was a small wave of bookings as people rushed to get their yachts home safely. Since then people have been very aware of travel restrictions.
"From what I hear it is very quiet now with only a small number of yachts left afloat. It looks like they have either been hauled out and remain ashore or have already left for homeports. Another thing to remember is that the charter fleet and many owners who normally take part in the ARC stayed in home waters last year. Also, the fact that there was no racing season had a huge impact on the migration of these boats.
"It is interesting to see that normally, out of the two sailings from the Caribbean to Northern Europe, the May sailing is the more popular as people stay for the whole season. This year the April sailing is by far proving to be more popular for UK customers.
"The large UK manufacturers are still producing yachts for export and we have regular bookings to the US. Not too many private individuals are asking for booking paperwork but hopefully as the UK relaxes and international travel picks up, then things will change."
Sevenstar Yacht Transport's "Plantijngracht" in Le Marin, Martinique, May 2021.
Meanwhile, where one market is down, another is up. Sevenstar's Commercial Director Jan Maarten Boissevain tells us, "We see an increase in new-build yachts and production boats. Last year, when Covid hit us in the middle of the season, boatbuilders had to stop their production. In the meantime a lot of yachts have been finished and are being shipped now."
Sevenstar's Line Manager for the Mediterranean to the USA and Caribbean, Nic Kühne, adds, "Compared to last year we now move two ships out of the Caribbean instead of seven. But on the other hand, there are a lot of yachts stuck in Trinidad. Yacht owners can't travel because of the Covid regulations." On a positive note, Nic says that he has started getting enquiries from clients who shipped their boats home last year and are hopeful to fulfill their Caribbean dream starting with Sevenstar's fall 2021 and early 2022 sailings.
Sevenstar's Marketing and Communications' Laurien Hoving undoubtedly speaks for many as she looks forward to the new season: "As a company, but also on a human level, we will work together with our clients to finish what they started or to build new dreams with them."
Download a sample of our monthly global yacht security report, 'Pegasus Serve' below: