4 min read
Libya's complicated push for more oil production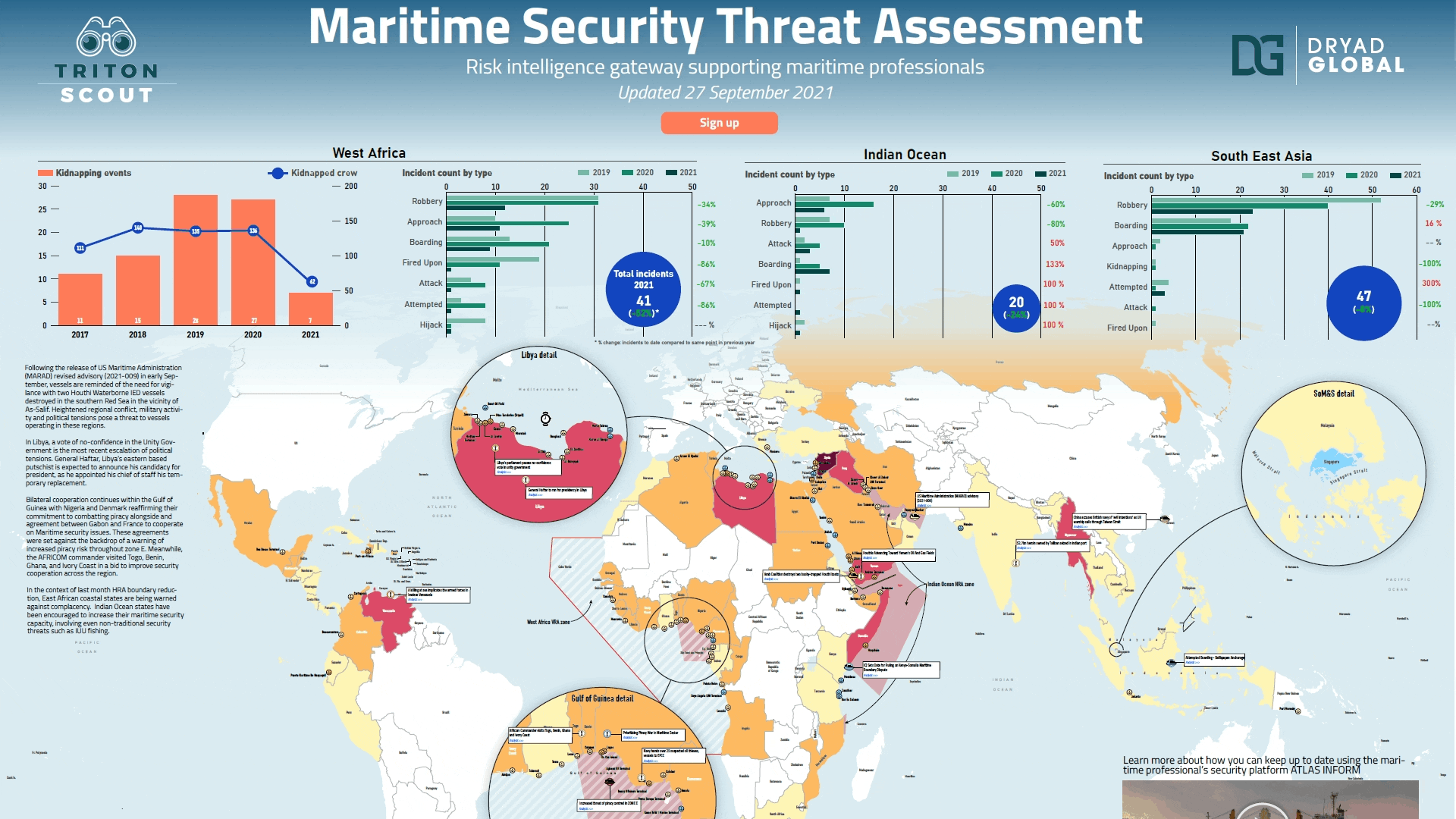 Political upheaval threatens the nation's top export, including a spring shutdown of oil fields that deeply cut production. But Tripoli has resumed higher output at a critical time.
After months of extracting only 600,000 barrels or less per day (bpd), half of the daily amount of 1.2 million in January 2022, Libya is finally pumping crude to the higher levels that took place before Russia's full-scale invasion of Ukraine.
The production dip that took place in spring happened at a particularly bad time. European customers are counting on energy supplies from many African nations to replace sanctioned or restricted supplies of Russian oil and natural gas.
In early April, for example, former Italian Prime Minister Mario Draghi signed an agreement this summer with Algeria to increase gas deliveries by 9 billion cubic meters (bcm) starting next year, while other ministers have secured lesser additional amounts from Congo (5 bcm) and Angola (1.5 bcm) to go with the 3 bcm that comes from Egypt. The plan is to greatly reduce Russia's status as Italy's main natural gas supplier, accounting for 43 percent of the nation's supply in 2021.
The lessons of Libya's untimely drop in oil production and how it can be avoided are worth exploring.
In April, tribes in the Cyrenaican eastern region loyal to Field Marshal Khalifa Haftar, the commander in chief of the Tobruk-based Libyan National Army (LNA), shut down two big oil fields and ports. The protest came as part of their political rivalry with Prime Minister Abdul Hamid Dbeibeh of the Government of National Unity (GNU) in Tripoli. The blockade of El Feel and Sharara oil fields deprived Libya of 330,000 bpd alone, and more than 160 million dinars ($34.69 million) daily. The oil wells are guarded by the Petroleum Facilities Guard (PFG), a cluster of eastern local militias that have wielded power for more than a decade.
Changing energy leadership
The shutdown ended when Mr. Dbeibeh appointed a new head of the National Oil Corporation (NOC) on July 12 in one of the most notable events of the summer. Prime Minister Dbeibeh replaced Mustafa Sanallah, the NOC chairman since 2014, with Farhat Bengdara, the former governor of the Libyan Central Bank (2006-2011) during Muammar Qaddafi's rule.
"Although production has been restored to pre-blockade levels, the sustainability of the increase remains highly uncertain given the obvious conflicts in the Libyan political landscape."
The NOC oversees oil and gas production and sales. It has been one of the few independent and functioning major institutions amid the turmoil that followed Mr. Qaddafi's overthrow and execution on October 20, 2011.
Mr. Sanallah, who still has allies inside the institution and abroad, is fighting against his dismissal in court. His removal, however, is seen as a necessary sacrifice to calm the ire of the public and that of Oil and Gas Minister (MOOG) Mohamed Aoun, appointed in March and an opponent of Mr. Sanallah. Mr. Aoun is part of the faction that wants the establishment of an official headquarters of the state-owned company in Cyrenaica. Tensions between the two men led Mr. Aoun to initially take over Mr. Sanallah's job, a decision the minister was not empowered to make. Mr. Dbeibeh had to intervene, confirming Mr. Sanallah's authority. But tensions remained until the chairman's replacement on July 12.
The NOC leadership reshuffle represents an opportunity for the government to exert more control over energy revenues. It is also a chance to accommodate often conflicting foreign demands, especially those of influential actors Turkey and the United Arab Emirates, for an end to political divisions and violence that have forced the postponement of national elections.
Tripoli-based Mr. Dbeibeh's enjoys cordial relations with Turkish President Recep Tayyip Erdogan. But his status as prime minister remains contested. He took office in a United Nations-backed process in 2021 and, according to the Washington Post, has "refused to hand over power to Fathi Bashagha,'' who was appointed prime minister in March 2022 by the eastern-based parliament backed by the Haftar-led LNA. Mr. Bashagha has tried but failed to take control of Tripoli several times and bases his government in the north-central coastal city of Sirte, nearly 500 kilometers east of the capital. Several violent clashes have taken place between the two sides. The House of Representatives (HoR), formed in 2014 amid the civil war, is also under fire, with the Libyan Supreme Court declaring the Tobruk-based body to be illegitimate.
Abu Dhabi has been actively promoting dialogue among the rival armed groups affiliated with Prime Minister Dbeibeh, the NOC's Mr. Bengdara and Field Marshal Haftar. Moreover, Mr. Bengdara is a familiar figure to Abu Dhabi, an element that Mr. Sanallah emphasized during a very polemical public speech. Yet Abu Dhabi's close ties with Mr. Haftar and his associates have been among the most stable elements of the Libyan crisis in recent years.
"Ultimately, the credibility of the National Oil Corporation depends on increasing oil production and demonstrating political neutrality."
The NOC, unlike other public institutions, has always enjoyed a special autonomy that may not continue.
The state company is reliant on the political decisions of the executive branch, and the government's proposed budget has not been accepted by the HoR. Revenues from crude oil sales are crucial to paying public salaries. In the meantime, Mr. Bengdara is trying to expand his control over the NOC through its subsidiaries, achieving some successes. Most international actors were concerned about the replacement of Mr. Sanallah, a respected technocrat whose skills succeeded in keeping the institution relatively free from political interference. Yet the international pressure expected on Prime Minister Dbeibeh for his decision did not materialize. However, the long-promised 67 percent wage increase for oil and gas workers, key to ending the oil field blockade, is also unlikely to take effect soon.
At the end of August 2022, the natural gas price hit a record of 339 euros per megawatt-hour, an insane figure compared to the 27 euros of last year. The spike happened when Gazprom, the Russian energy giant, declared the closure of Nord Stream 1 for three days of maintenance. The Kremlin followed up with an indefinite shutdown unless the West lifts sanctions imposed because of its war against Ukraine.
In the meantime, some European enterprises are struggling with high energy bills that threaten their viability as businesses. In such circumstances, Libyan gas and especially oil would be helpful. Libya, in the half of 2021, supplied Europe with only 1 percent of its gas and 8.3 percent of its oil.
Source: GIS Reports Online