Dryad Analysis
Whilst unconfirmed the vessel is suspected to be the Container vessel MT LORI (IMO9631125).
Th vessel can be seen inbound Mundra from Dar Es Salaam transiting 039° at a speed of 18.5kts before coming to a full stop at 0033UTC 25th. The vessel proceeds to drift until 0317UTC before appearing to continue on her way.
Whilst underway again the vessel can be seen to have returned to a speed of 18.2kts which would indicate that were the vessel involved in an incident there was no impact upon the vessel speed.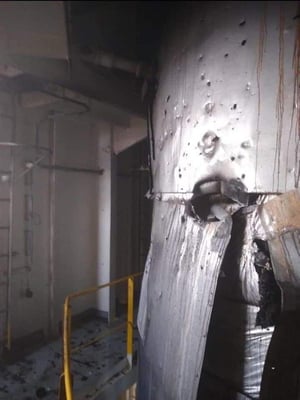 Details remain unclear regarding the precise nature of the incident, however if confirmed this would be the 2nd incident involving the targeting of an Israeli owned vessel with the last attack alleged by Iran, against the MV HELIOS RAY on the 25th February 12.