Faced with the inefficiency of the Mozambican defence forces, Total wants fresh guarantees, otherwise the Afungi LNG plant project could be put on hold.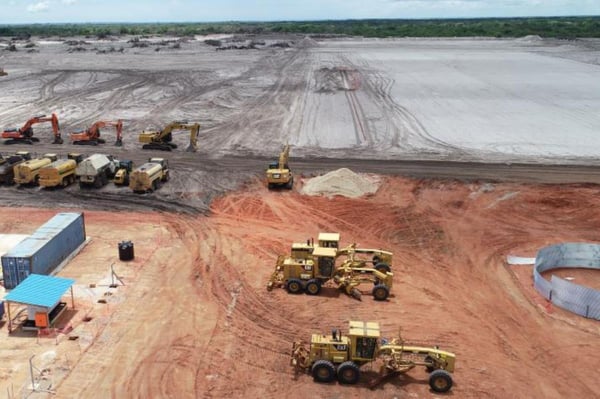 After the Mozambican army and the Ministry of the Interior were left in disarray in late December in the face of attacks linked to the self-proclaimed jihadist insurgency at the gates of the Afungi site in Cabo Delgado province, where the construction site of Total's two future liquefaction trains is located, the French major decided to take action. According to our sources, the group's security director, former gendarmerie general Denis Favier, and Africa director Nicolas Terraz travelled last week from Paris to meet in Maputo with Mozambican officials in charge of hydrocarbons and security issues.
Faced with an increase in attacks in the immediate vicinity of its area of operations, Total evacuated a large part of its workforce from Afungi to Maputo at the end of December. If no progress is immediately made on the ground and no guarantee is given by President Filipe Nyusi's government for the safety of facilities and personnel (who will number several thousand in the long term), this project could be put on hold. Stopping the work would allow Total to put pressure on local authorities to deliver stricter safety conditions. Nearly 700 military personnel are currently stationed in Afungi, but their rules of engagement do not allow them to fight outside the perimeter they monitor. Attacks near the area have multiplied, making their task almost impossible.
Privatising security
According to some Total executives, in order to subdue the insurgents, the Mozambican ministries of defence and the interior are pushing the major to resort to armed private security companies. But the group flatly refuses to comply, and does not want a situation where weapons circulate freely beyond the authorised hands of soldiers and police.
The worsening of the situation is not likely to facilitate the arrival of ExxonMobil. The latter, operator with ENI of Block 4, is postponing a 15m tonne project at Afungi.