Dozens of people have been arrested after the bodies of 13 Turks who had been missing for five years were found in a cave. All had been shot.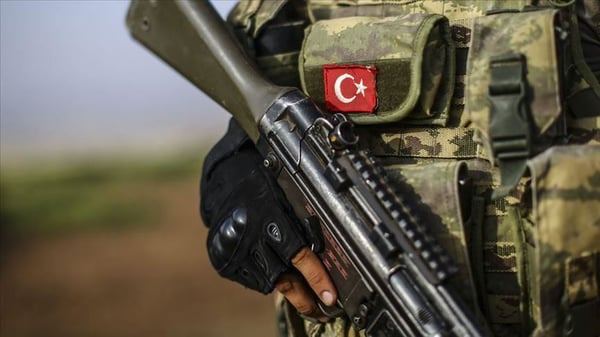 Eight have been identified as soldiers and police officers kidnapped by the PKK, a banned Kurdish militia, in the southeast in 2015 and 2016, when militants and Turkish security forces were fighting in the region.
The discovery, in Kurdish-administered territory in northern Iraq, has shocked Turkey, which is already reeling from the latest increase in fighting in the conflict that has raged for four decades.
The bodies were found by Turkish forces carrying out operations against the group in the Gara region on Saturday. So far ten have been identified. Most were off duty or travelling to join their units when they were seized at roadblocks in rural parts of the Kurdish-majority southeast. It is not known when or how they were taken in to Iraq, but there are many smuggling routes.
Aydin Barus, the governor of Malatya province, said that 12 of the men had been shot in the head at close range, and one in the chest. Hulusi Akar, the defence minister, said that they had been killed as the military operation to rescue them began on February 10.
The PKK said that some hostages it was holding were killed during clashes, but denied that it harmed prisoners. The Turkish defence ministry said that 48 PKK militants had been killed during the operation.
The group is designated a terrorist organisation by the US, the EU and the UK, but its splinter group in Syria, the YPG, has been backed by western countries in the fight against Islamic State. That has enraged Ankara, which claims that the support has empowered the group to step up attacks in Turkey.
In 2015 a two-year peace process broke down and the PKK began fighting Turkish security forces in cities across the southeast. At least 5,229 people have been killed since then.
Ibrahim Kalin, President Erdogan's spokesman, tweeted that the PKK "continues its terrorist attacks in northern Syria. The world is silent. This silence is a shameful act of complicity."
Source: The Times