5 min read
Ukraine Strikes Back Against Russia as World's 1st Drone War Escalates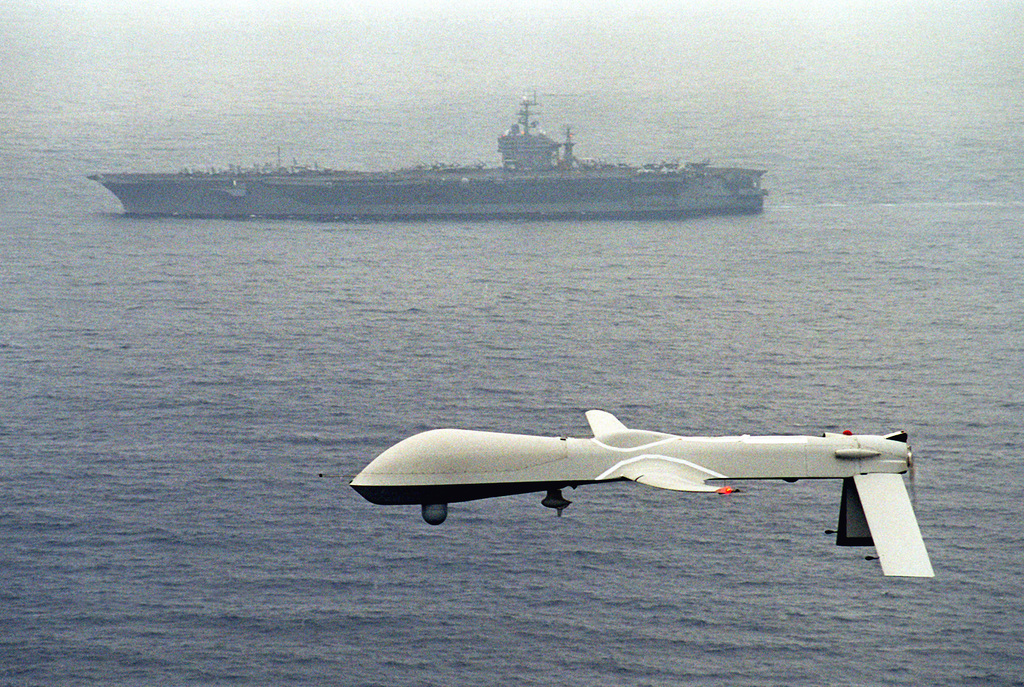 While the Ukrainian authorities typically prefer not to acknowledge responsibility for individual incidents, Ukrainian President Volodymyr Zelenskyy has publicly warned that the war is now "returning to Russia."
In recent weeks, Moscow has been hit by a series of suspected Ukrainian drone strikes. Speaking in late July, Zelenskyy described the growing number of drone strikes in Moscow as an "inevitable, natural, and absolutely fair process" following months of relentless Russian drone attacks on Ukrainian cities and the country's civilian infrastructure.
Meanwhile, the Ukrainian and Russian armies are deploying one-way attack drones with growing frequency to strike armor and other military targets located well behind the approximately 1200-kilometer front line running through eastern and southern Ukraine. Ukraine has also recently used marine drones to carry out a series of audacious attacks on Russian shipping far from the Ukrainian coastline. On land and sea, drones are playing an increasingly critical role in the Russo-Ukrainian War, and Ukraine is now demonstrating its ability to strike back.
One-way attack (OWA) drones, also known as kamikaze or suicide drones, may not look like much, but they pose a serious challenge for air defenses. Detecting these slow-moving drones is the easy part; the problem is that long-range drones are comparatively cheap to produce, meaning an attacker can absorb losses and keep up the pressure for an extended period of time. This forces defenders to deplete limited supplies of comparatively expensive air defense missiles that are desperately needed to protect against the far greater threat posed by missile airstrikes.
Ukraine has been confronting this problem since Russia first began launching regular drone attacks in late 2022. The Ukrainian military has been obliged to deploy layered air defenses around the country's cities and strategic infrastructure, thereby depriving Ukrainian soldiers in the combat zone of similar protection. Even with Ukraine's air defenses redeployed, many cities such as Odesa remain far more vulnerable than Kyiv, and have suffered a succession of drone strikes against grain silos and other key civilian targets.
With drone attacks on Moscow now sparking public alarm and causing considerable embarrassment for the Kremlin, Russian military planners are facing the same dilemma as their Ukrainian counterparts. They must find a balance between maintaining air defenses along the front lines of the war and securing the airspace above the Russian capital and other key cities.
For the past eighteen months, Russia has relied heavily on Iran for supply of OWA drones, with large-scale deliveries of drones beginning in the second half of 2022. However, a new report by British-based international weapons watchdog Conflict Armament Research has found evidence that Moscow is now producing its own versions of Iranian OWA drones and has started using them to attack Ukraine. Additional reports indicate China is secretly supplying Russia with significant quantities of drones, even as Beijing proclaims its neutrality.
Ukraine's ability to source and manufacture OWA drones of its own is also rapidly evolving. The first recorded incident involving a suspected Ukrainian long-range OWA drone came in June 2022, with an attack on a Russian oil refinery in Rostov. Given Ukraine's lack of other long-range strike options such as cruise missiles, OWA drones offer obvious advantages to the Ukrainian military, enabling the country to threaten targets previously considered beyond the range of Ukraine's capabilities.
For Kyiv, manufacturing one-way attack drones has become a priority and is a key element of their "Army of Drones" strategy. According to a recent report in The Economist, there are currently more than 200 companies officially manufacturing drones in Ukraine. Hundreds of smaller-scale startup-style operations are also developing new drone models as Ukrainians race to get a technological edge on their Russian enemies.
Ukraine's partners are helping Ukraine's drone strategy gain ground. In May 2023, the UK government announced that it was supplying hundreds of attack drones with a range of over 200 kilometers to Ukraine's military. Britain is one of numerous countries currently sending drone technologies to Ukraine.
While Russian drone attacks have predominantly targeted civilian infrastructure and non-military targets in Ukrainian towns and cities, Ukraine has so far used the limited number of long-range drones at its disposal to strike military and government sites. In addition to headline-grabbing attacks on Moscow, Ukraine has also launched a significant number of drone strikes on targets in Russian-occupied Crimea. Russian naval forces based in the Ukrainian peninsula have been a particular focus, with attacks involving both air and marine drones affecting the day-to-day operations of Russia's Black Sea Fleet.
Most recently, Ukraine demonstrated its increasingly advanced naval drone capabilities with a series of successful attacks in the Black Sea. In early August, Ukrainian drones struck a Russian warship and a sanctioned Russian oil tanker used to supply the Russian military, causing serious damage to both vessels. These attacks took place close to Novorossiysk, an important Russian naval base and oil port in the eastern Black Sea. The Wall Street Journal noted that the attacks "alter the balance of power in the Black Sea."
Recent Ukrainian drone attacks in the Black Sea and against Moscow suggest that the momentum in the drone war may be shifting in Ukraine's favor. Russia is now faced with the task of redeploying its air defenses to counter the growing threat posed by Ukraine's increasingly sophisticated drone army. Crucially, Russia may be far more vulnerable to all-out drone warfare, with the country's vast energy industry infrastructure presenting a particularly inviting array of potential targets for Ukrainian drone operators.
Ukraine and Russia are now locked in a struggle to gain the technological ascendancy while also racing to manufacture drones in ever greater numbers and secure further supplies from international partners. With more and more OWA drones likely to be appearing above the battlefield and in the skies over Russian and Ukrainian cities, much will depend on the ability of both countries to improve the efficiency of their air defenses. The Kremlin still enjoys the advantage of far greater resources, but Ukraine's imaginative and bold use of drones looks capable of causing Russia mounting problems.
Source: Marcel Plichta, Atlantic Council